Eva Zaïcik (W)
Mezzo-soprano
Prixet distinctions
Révélation classique de l'ADAMI 2016
"(...)une distribution vocale homogène en qualité, avec un coup de cœur pour l'exceptionnelle prestation de la mezzo soprano Eva Zaïcik dans le rôle de la marquise Mélibée, tessiture étendue, timbre chaud, aigus solaires, graves profonds, souplesse de la ligne de chant, puissance, diction claire, absence de vibrato... "
Il Viaggio a Reims - L' Education musicale - Avril 2015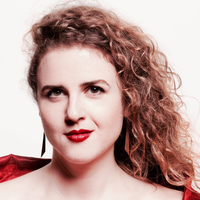 Awarded « Lyric Revelation of the ADAMI 2016 », the mezzo-soprano Eva Zaïcik graduated this same year with distinction from the Conservatoire National Supérieur de Musique de Paris. She studied in the class of Elène Golgevit. Meanwhile, she had the opportunity to work with great masters such as Anne Le Bozec, Margreet Hönig, Janina Baechle, Kenneth Weiss, Emmanuelle Haïm or Réné Jacobs...
Eclectic artist and sensitive musician, she is interested in all forms of expression afforded by the vocal repertoire. She collaborates with numerous early music ensembles such as Le Poème Harmonique, Ludus Modalis, Le Concert Spirituel, l'Ensemble Pygmalion, Les Folies Françoises, Les Traversées Baroques or the Taylor Consort. She is also close to contemporary creation and has the opportunity to create several works by Vincent Bouchot.
Mindful of the dialogue of cultures, she was the guest of European Festival like Aix-en-Provence Festival, Avignon Festival and the Royaumont Foundation and to participate in the project « Oraciòn » combining Estern and Western musicians. At this occasion, she created a work by Ahmed Essyad called « Le Coeur Etoilé », composed for her and the Tana Quartet.
During her vocal studies at the Maîtrise Notre Dame de Paris, she co-founded the ensemble Lunaris in 2008 with which one she explores a wide repertoire from medieval to contemporary, for the unusual formation of three singers and a viola da gamba. They published their first CD « Exode(s) » in 2014.
Noticed for her rich timbre and stage presence, she already performed several roles on operatic stages : Melibea (Il Viaggio a Reims), Farnace (Mitridate), 2nd Sorcière (Dido and Aenas), Diane à la Houppe (Les Aventures du Roi Pausole) and with the Atelier Lyrique de l'Opéra de Paris as Ernesto (Il Mondo della Luna).
She was invited to sing in many festivals in France and abroad (Philharmonie de Paris, Aix-en-Provence, Avignon, Oude Muziek d'Utrecht, Festival Messiaen, Diaghilev Festival Perm...), under the baton of conductors such as : Marco Guidarini, David Reiland, Leonardo Garcia Alarcòn, Cornelius Meister ...
During the 2015/2016 season, she performed Dido (Dido and Aeneas, Purcell) and Nelly (Iliade l'Amour, B. Jolas).
She also sang alto solo part in Petite Messe Solennelle (Rossini), Stabat Mater (Dvorak and Pergolesi), A Midsummer Night's Dream (Mendelssohn), St John Passion (Bach) and Coronation Mass (Mozart).
She also participated as a soloist in a recording with Les Traversées Baroques.
In 2016/2017 season, she sings Dido (Purcell's Dido and Eneas) at the Opéra de Rouen and Opera royal de Versailles, La Messagiera (L'Orfeo de Monteverdi) and the 3rd Dame (Die Zauberflöte, Mozart) at Dijon Opera and takes part of a french tour by the Centre de Musique Baroque de Versailles as Caliste (Les Amants Magnifiques de Lully) ; she also sings Couperin's Leçons de Ténèbres, with Le Poème Harmonique, during a Dutch tour.
She will participate to the 2017/2018 promotion of « Jardin des Voix » from Les Arts Florissants, directed by William Christie.
Eva Zaïcik Web site
Photos
View all photos
Videos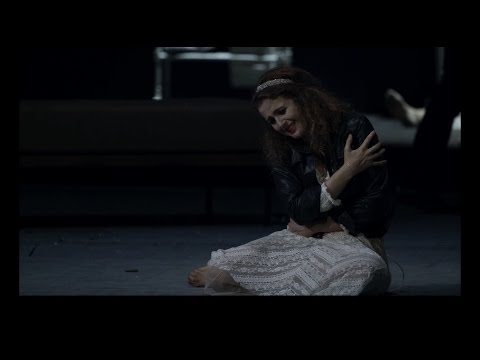 View all videos