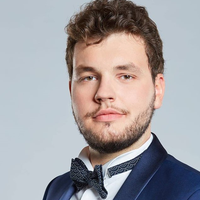 Tenor Julien Henric is a member of the Jeune ensemble du Grand Théâtre de Genève for the 2020/2021 season, during which he makes his debut in numerous roles on one of the world's great stages: Gastone (La Traviata), the First Knight of the Grail (Parsifal), Janek Prus (The Makropoulos Affair), Cacambo / Señor / Henry VIII (Candide), but also participates in the world premiere of Jérémie Rhorer's Le soldat de Plomb and gives numerous recitals.
After studying engineering, he graduated from the CRR de Lyon (class of Pierre Ribemont), then was admitted in 2017 in the class of Sophie Marin-Degor at the Conservatoire National Supérieur de Musique et Danse de Lyon, from which he graduated (DNSPM) in 2020; he also participated in master classes with Daniel Lichti, Roberto Scandiuzzi, Anaïk Morel and Ruggero Raimundi.
Winner of three prizes at the Raymond Duffaut Competition in Avignon in 2018, he made his stage debut that same year in the roles of Pâris (La Belle-Hélène) at the Opéra de Dijon and Alfredo (La Traviata) at the Festival Lyrique en Lyonnais; he is also Polidoro (Il flaminio) at the TNP in Villeurbanne and Tamino (Die Zauberflöte) in 2019.
Passionate about the German Song, he has already performed in Schumann's Dichterliebe and Schubert's Winterreise (orchestrated version); he has also been heard in Mozart's Requiem, Gounod's Messe Sainte-Cécile and the role of the Chevalier (Dialogues des Carmélites de Poulenc, at the CNSMD in Lyon).
He was also named "Most promising lyrical artist 2018 " of the ADAMI and awarded a 2nd Prize at the 2019 Symphonies d'Automne competition in Mâcon .
Photos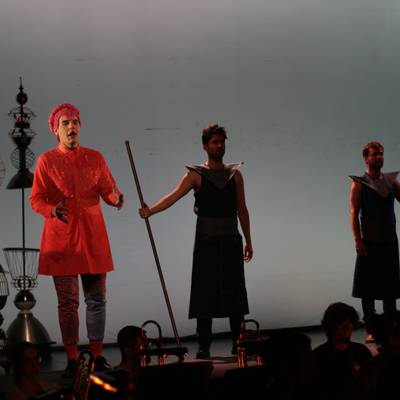 View all photos
Videos
View all videos