Patrick Davin (W-DBA)
Conductor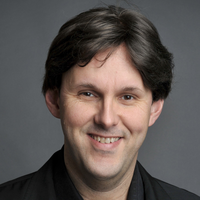 Equally at home in contemporary as in classical and romantic repertoires, Patrick Davin has made himself a name both in the symphonic and lyric fields. Being a former student of Pierre Boulez and Peter Eötvös, he has been frequently asked to premiere works by composers such as Philippe Boesmans, Luc Brewaeys, Bruno Mantovani, Jacqueline Fontyn, Charles Chaynes, Vinko Globokar, Murray Schafer, Conlon Nancarrow, Michael Levinas, Henri and Denis Pousseur, Xavier Dayer, James Dillon, Jean-Luc Hervé, Jean-Yves Bosseur, Kris Defoort and Marco Stroppa.
Other engagements could not better illustrate his great versatility; whether it is at the Deutsche Oper Berlin where he replaced at short notice the conductor planned for Berlioz's La Damnation de Faust in October 2018, at the Opéra Comique de Paris in La muette de Portici and Le domino noir, two works by Daniel F.E. Auber, at the Opéra de Paris Bastille where he conducted Louise (Charpentier) and La Damnation de Faust (Berlioz), at the Monnaie, which invited him to conduct the world premieres of Au monde and Pinocchio (Philippe Boesmans), at the Opéra national du Rhin where he conducted Le Nozze di Figaro at the opening of the 2017/2018 season, after having previously been applauded in Pénélope (Fauré), directed by Olivier Py and Dr Atomic (Adams), directed by Lucinda Childs.
He also conducted his Quartet at the Opéra de Rouen Haute-Normandie and the Teatro Comunale de Bolzano, The turn of the screw at the ONR and several productions at the Opéra royal de Wallonie: Il Segreto di Susanna, Faust, La Voix humaine, La Damnation de Faust and Le Domino noir.
During his career, Patrick Davin has been Principal Guest Conductor of the Musiques Nouvelles ensemble, and of the Choir of Namur; Principal Conductor of the Itinéraire ensemble (Paris), as well as of the Opéra de Marseille from 2003 to 2007. In 2012, he was appointed Music Director of the Mulhouse Symphony Orchestra, a position he has taken to a whole new dimension during his tenure. Currently he is Principal Guest Conductor of the Opéra royal de Wallonie Liège. Patrick Davin was also Guest of Honour at the Ars Musica Festival and the Festival de Wallonie (2013).
Whether at La Monnaie, the Opéra National de Paris, the Opéra Comique, the Théâtre du Châtelet, the Reisopera or Lyon, Monte-Carlo, Geneva, Strasbourg, Bilbao or Montpellier, Patrick Davin is appreciated for his mastery of the French repertoire, including Les Contes d'Hoffmann, Carmen, L'Enfant et les sortilèges, Orphée aux enfers, Les Pêcheurs de perles, Pénélope, the Dialogues des Carmélites, Werther… as well as for works such as Fidelio, Mefistofele, Fledermaus, La Traviata and all Mozart's operas. This has allowed him to collaborate with directors such as Luc Bondy, Jorge Lavelli, Herbert Wernicke, Robert Lepage and Olivier Py.
At the Théâtre Royal de la Monnaie alone, he has conducted almost all of the operas of the Belgian composer Philippe Boesmans: Reigen, Wintermärchen, the Belgian creation of Yvonne, Princesse de Bourgogne (as well as the aforementioned Au Monde and Pinocchio); but he also provided the world creations of The Woman Who Walked into Doors and The house of the Sleeping Beauties by Kris Defoort; L'Uomo dal flore in bocca by Luc Brewaeys or La Dispute by Benoît Mernier.
Patrick Davin has worked as a conductor in Germany (Ensemble Modern de Frankfurt, Deutsche Kammerphilharmonie de Bremen, Radio-Sinfonieorchester de Stuttgart and Munich), France (Ensemble Intercontemporain, Orchestre de Lyon, Orchestre national d'Île-de- France, Orchestre de Radio France, Orchestre National de Toulouse), in Switzerland (Winterthur and Orchestre de la Suisse Romande), the Netherlands (Het Orkest van het Oosten, Gelders Orkest), Spain (Teatro Real), Austria (Klangforum Wien), Belgium (Orchestre Philharmonique de Liège, Belgian National Orchestra, Brussels Philharmonic and Luxembourg (Orchestre philharmonique).
Videos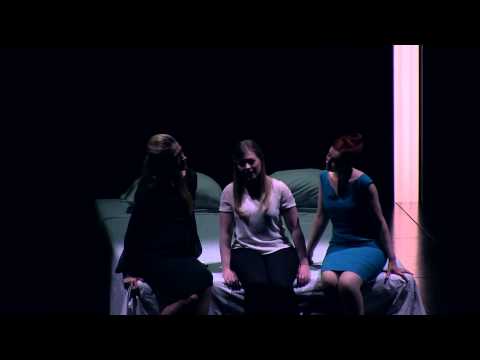 View all videos