« […]Les hommes sont parfaits : impeccable Marquis de la Force selon le toujours excellent Frédéric Caton […] » - Concertclassic.com

« […]On a toujours plaisir à retrouver Frédéric Caton, habitué de l'opéra de Nantes, qui campe un Marquis de la Force à l'assise royale […] » Forumopera.com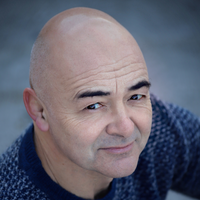 Some of the most beautiful roles of the repertoire of bass await Frédéric Caton in 2017/2018. During this season, he can be heard in the roles of Arkel (Pelléas et Mélisande by Debussy) at the Festival Classica in Montréal and the Festival de Québec, Hérode (L'Enfance du Christ) on a tour of concerts in the Czech Republic, the Marquis de la Force (Dialogues des Carmélites) at the Opera Grand Avignon, Laurent (Roméo et Juliet) at the Opéra de Nice, or Nourabad (Les Pêcheurs de Perles) at the Opéra de Limoges; he sings also Beethoven 9th Symphony, with the Orchestre régional Avignon-Provence.
Among his recent engagements in the most beautiful European and Asian scenes are Don Pedro (Berlioz's Béatrice et Bénédicte) at the Théâtre de la Monnaie and at the Glyndebourne Festival, Plutone (Monteverdi's L'Orfeo) at the Opéra de Dijon, Arkel (Pelléas et Mélisande) at the Grand Théâtre de Limoges, the Sprecher (Die Zauberflöte) at the Nice Opera, and Bartolo and Antonio (Le Nozze di Figaro) during 23 dates with the CoOperative.
After beginning his vocal studies at the Nice Conservatoire, Frédéric Caton joins the Centre de Musique Baroque de Versailles, then the Lyon Opera house where he first joins the Atelier lyrique and then the company. During four years, he interprets many roles over there, such as Colline in La Bohême, the Monk in Don Carlo, Sarastro and the Sprecher in Die Zauberflöte, Bartolo in Le Nozze di Figaro, Don Fernando in Fidelio...
Since then, he worked frequently for many years with Bernard Tétu's Solistes de Lyon : Petite Messe solennelle (Rossine) in Venise, Mozart's Requiem at the Nuits de Fourvières festival and Stabat Mater (Dvorak, Haydn...). With William Christie company : Les Arts Florissants, he has been Achis in David and Jonathas in Aix-en-Provence, Edinburgh, Caen, Paris (Opéra-Comique) and at the Brooklyn Academy of Music of New York. With Les Talents Lyriques, he sang in Mater Dolorosa in Ambronay, in Platée at the Rhenan National Opera and in Phaëton at Lausanne's opera... He also worked under Emmanuelle Haïm's baton in Castor & Pollux as Jupiter.
Frédéric Caton is a regular guest on stages around the world and he worked with many prestigious conductors and stage directors such as Kent Nagano in Werther in Vienna and London, La Damnation de Faust in Francfurt, Carmen in Tokyo and L'Amour des Trois Oranges at Ravenna festival (recently performed in Dijon, directed by Pascal Verrot). He participates at the Salzbourg festival where he sang in Pelléas and Mélisande, Katia Kabanova, Les Troyens and Le Nozze di Figaro (a production played again in Paris in 2005 and 2006). He also sang in Amsterdam Concertgebouw in L'Enfance du Christ (Berlioz) and Saint François d'Assise (Messiaen), Alceste (Lully) in Brussels' La Monnaie, Les Huguenots (Meyerbeer) and Œdipe (Enescu). In Edinburgh festival, he performed in Saint François d'Assise, Katia Kabanova in Barcelone's Liceo, Les Troyens at Geneve's Grand Théâtre, Cendrillon (Massenet) at Osaka Opera and at Sakaï Opera in Roméo et Juliette (Gounod) with the Accademia Santa Cecilia in Rome and at the Royal Albert Hall of London (Guillaume Tell, Melchtal's rôle), in Leipzig in L'Enfance du Christ or in Bulgaria (Les Bayadères by Catel).
During his carreer, Frédéric Caton was invited at the Opéra National de Lyon, at the Aix-en-Provence Festival and at Toulouse's Capitole for Le Nozze di Figaro ; in Angers-Nantes Opéra in Les Dialogues des Carmélites, Pelléas et Mélisande, Traviata, Tosca, Jenufa, Mahagonny, Le Nez ; at the Capitole and at Châtelet Theater in Gianni Schicchi and Medea ; in Rigoletto (as Sparafucile and Monterone) at Besançon's Théâtre Musical ; in Carmen and Tosca at Marseille Opera and in Traviata at the Saint-Etienne Opera. He has been Kuno in Der Freischütz in Limoges, Escamillo in Carmen with the Symphonic Orchestra of Lyon-Villeurbanne. He sings the Prince of Morroco and the Doge in Le Marchand de Venise at Saint-Etienne Opera. Finally, Lyon's Auditorium welcomed him in order to performing Rossini's Stabat Mater.
Among his many recordings, we can mention L'Enfance du Christ with La Chappelle Royale and Philippe Herreweghe (Harmonia Mundi) ; eight scenes from Berlioz's Faust with Yutaka Sado (Erato) ; Mozart's Night directed by Gilles Thomé in a wonderful project « Une soirée chez les Jacquins » (Zig Zag territoires). With Kent Nagano (Erato) : Werther (Massenet), Berlioz's La Damnation de Faust and Busoni's Docteur Faustus (which won a Grammy Award). Directed by Antonio Pappano William Tell (EMI) in Melchtal role ; Phaëton with Les Talens Lyriques (Aparté). Finally, he performed also Christian in a movie version of Stravinski's Noces, directed by Philippe Béziat.
Photos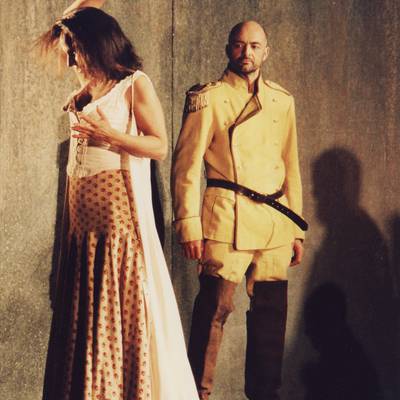 View all photos
Videos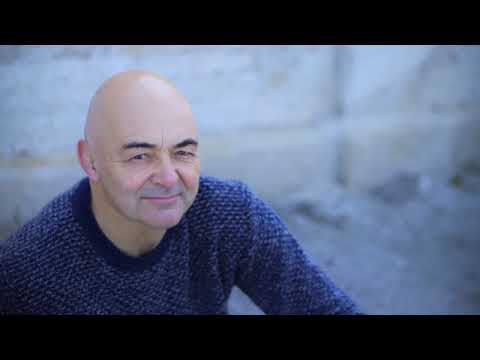 View all videos