Jean-François Novelli (W)
Tenor
Diplômé du CNSMDP
Fait partie des Jeunes Talents ADAMI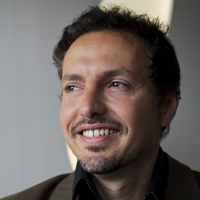 The French tenor Jean-François Novelli, graduate of Paris CNSMD in singing, holds a master in Musicology from Sorbonne and received a Prime recorder Prize. Thanks to his musical instrument experience he turned to old and Baroque European music, which he has practiced ever since with great passion. As a result Jean-François recorded over thirty CDs and DVDs in collaboration with Philippe Pierlot, Gerard Lesne, Christophe Rousset, Jordi Savall among others.
Among his recent engagements, mixing baroque repertoire with more contemporary opera roles - which he now likes to address - are the roles of Tantalum (Charpentiers La Descente d'Orphée aux Enfers) and Spirit (Purcell's Dido and Aeneas) with the Talens lyriques in Basel, Israel, the Beaune Festival and the Théâtre des Champs Elysées, Monteverdi's Vespro della Beata Vergine with the ensemble Gli Angeli in Geneva, the role of Le Génie du froid (Campra's Le destin du nouveau siècle) with the ensemble La Tempesta led by Patrick Bismuth or the roles of Remendado (Carmen) with the Orchestre Symphonique Rhône-Alpes Auvergne (conducted by Laurent Pillot) and the Fonctionnaire de la métropole (Fridom by Jean Luc Trules) in Madagascar.
He also collaborates regularly with ensembles such as Les Nouveaux Caractères conducted by Sébastien d'Hérin (Le Marin and the Witches in Dido and Aeneas at the Opéra Grand Avignon, Don Quixote by Salieri in Mexico, Handel's Messiah in Périgueux), the Talens lyriques (French and abroad tours), Scherzi Musicali conducted by Nicolas Achten (concerts in Utrecht, Brussels, Köln, Regensburg, Madrid...), Fabien Armengaud's Sébastien de Brossard ensemble (whose jointly recorded CD, "Silentium", released this year, has received critical acclaim) and Stephan Macleod's Gli Angeli - Geneva, the Ricercar Consort (Telemachus and Pisandro in Monteverdi's Il Ritorno d'Ulisse in patria in Korea, New York and Potsdam), or with the Centre de Musique Baroque de Versailles and its conductor Olivier Schneebeli (tour in Korea around staged oratorios by Charpentier).
Jean-François created and co-directed from 2004 to 2014 'les Lunaisiens', which is now under the direction of his collaborator Arnaud Marzorati. Dozens of projects and three CDs were the fruits of this musical and artistic association.
His love for the stage and his taste for bringing differents things together also determined him to create original theatrical one-man shows, for example, his new endeavor around the licentious tales of Jean de La Fontaine with music by Antoine Sahler. This show, which was created at the City of voice in Vezelay, has already made several forays in French festivals. He will be directed by the famous singer Juliette at the theater of Ivry in February 2017 and performed it in Off festival in Théâtre de la Luna this last summer.
Of note this season 2018/2019: the roles of Le Hérault (Dante by Benjamin Godard) at the Opéra de Saint-Etienne, Guillot (Le Mariage aux lanternes by Offenbach) at the Théâtre de l'Odéon in Marseille, the revival of Monteverdi's Il Ritorno di Ulisse in Patria with the Ricercar Consort in Palermo and at the Opéra Royal de Versailles, or a video recording of Jean Luc Trules' opera Fridom in Madagascar.
Photos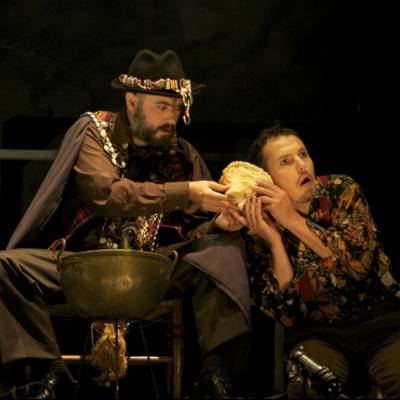 View all photos
Videos
View all videos