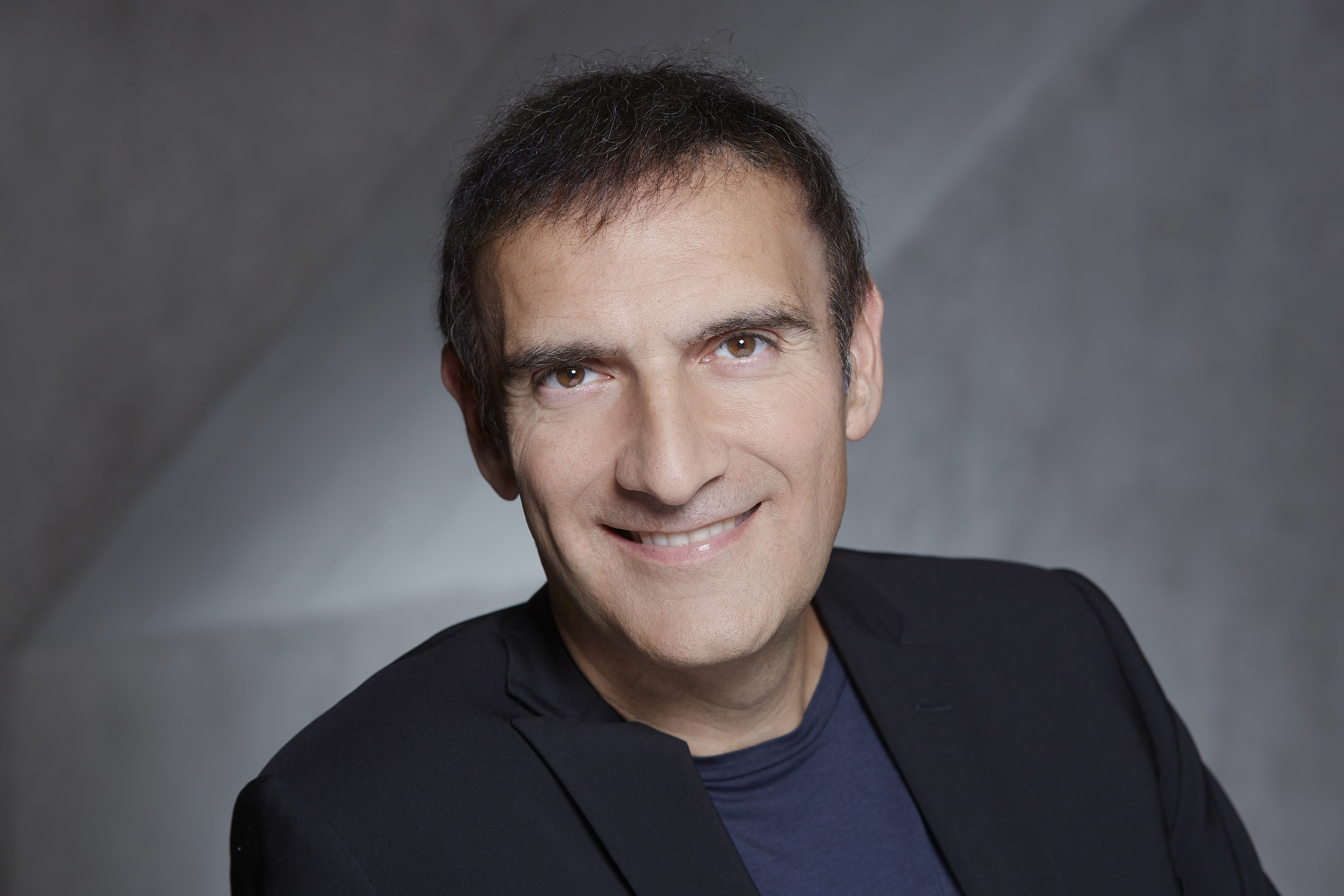 Currently rehearsing at the Opéra Nice Côte d'Azur for Jean-Baptiste Lully's Phaéton, to be performed on 23, 25 and 25 March, conductor Jérôme Correas is joining the artists of the RSBA agency this month.
Initially fascinated by the harpsichord - he was a pupil of the great harpsichordist and musicologist Antoine Geoffroy-Dechaume - he developed a parallel curiosity for singing, which led him to enter the CNSMD in Paris; he was noticed by William Christie, who made his debut at the Festival d'Aix-en-Provence in Purcell's The Fairy Queen, then became a member of Les Arts Florissants from 1988 to 1993.
In 2001, Jérôme Correas turned to conducting and founded Les Paladins, a baroque orchestra dedicated to exploring the lyrical works of the 17th and 18th centuries, from Monteverdi to Mozart, with whom he has made some thirty recordings and performed in numerous theatres and festivals in France and abroad.
As a guest conductor he has since collaborated with the Rouen Opera Orchestra (Haydn's La Vera Constanza, directed by Elio de Capitani), the Israel Camerata Chamber Orchestra (Pergolesi's Stabat Mater), the Moscow Chamber Orchestra (Handel, Mozart), the St Petersburg Baroque Orchestra (Charpentier's Actéon), the Symphony Orchestra of the Balearic Islands (Vivaldi, Handel, Gluck), the Orchestra of the Catania Opera (re-creation of Paisiello's Fedra for the reopening of the Teatro Massimo Bellini), the Orchestra of the CNSMD of Paris, the Maîtrise de Notre-Dame de Paris, the Chamber Choir of Namur. ..
Jérôme Correas has been elevated to the rank of Chevalier des Arts et Lettres since 2011.
His latest recording, "Enchantresses", devoted to Handel, in collaboration with the soprano Sandrine Piau, has been unanimously acclaimed by the critics.
To find out more about Jérôme Correas, click here!
-
Bach & Co, Bach / Telemann programm, with the Orchestre Philharmonique de Nice
Crédit photo © Florent Drillon
08/03/2022