Anna Reinhold
Mezzo-soprano
Management: World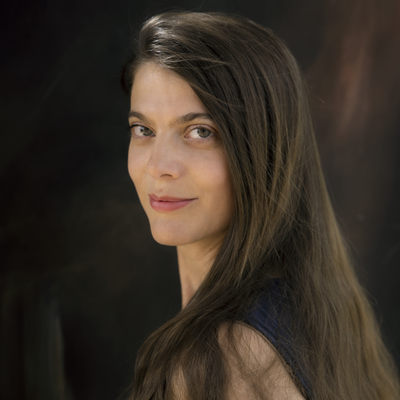 A mezzo of superb velvet and an excellent singer.
Diapason - août 2021
After studying at the Conservatoire de Paris (CNSMD) and the University of Vienna, Anna Reinhold made her stage debut under the direction of William Christie, as part of his academy, "Le Jardin des Voix"; this was followed by numerous engagements with Les Arts Florissants, in Europe and America.
She now collaborates regularly with many conductors and ensembles : Leonardo García Alarcón (Cappella Mediterranea), Raphaël Pichon (Pygmalion), Laurence Equilbey (Accentus and Insula Orchestra), Jonathan Cohen (Balearic Islands Simphony Orchestra, Arcangelo ensemble, Orchestre d'Auvergne), Vincent Dumestre (Le Poème Harmonique), Simon-Pierre Bestion (La Tempête), Ryan Brown (Lafayette Opera), John Butt (Edinburgh Orchestra), Josh van Veldhoven (Bachvereniging), Jonathan Cohen (Nederlands Philharmonisch Orkest and the Orchestre d'Auvergne), Andrea Marcon (La Cetra Barockorchester Basel), Giovanni Antonini (Il Giardino Armonico), Stephan Macleod (Gli Angeli Genève) ...
At the Opera, she sang the title role of L'Italiana in Algeri (Rossini) and Mélisande (Debussy's Pelléas et Mélisande) at the Atelier lyrique de Tourcoing, L'Italiana in Algeri again, at the Théâtre des Champs-Elysées, Cybèle (Lully's Atys) at the Opéra Royal de Versailles and at the Brooklyn Academy of Music, Menesto (Cavalli's Elena) at the Festival d'Aix en Provence, Pandora (Draghi's El Prometeo) at the Opéra de Dijon, Adèle and Al Cirbec (Le Mystère de l'écureuil bleu by Marc-Olivier Dupin) at the Opéra Comique in Paris, or the Second Camerist (Le Nain by Zemlinsky) at the Théâtre de Caen.
Particularly appreciated for her interpretations in concerts and chamber music repertoire, Anna Reinhold is a regular guest at festivals such as Les Musicales de Colmar (Schönberg's Pierrot Lunaire, Wagner's Wesendonck Lieder, Mahler's Lieder eines fahrenden Gesellen ...), the Kaposvar Festival and the Budapest Festival Academy in Hungary, the Cork Festival in Ireland; she recently sang the cantata Phaedra (Britten) with the Orchestre régional de Normandie and performs in duet with guitarist and lutenist Quito Gato, in both baroque ("Lagrime mie") and popular ("Mi corazón espanol") programs.
She also founded the ensemble "Il Caravaggio" with harpsichordist Camille Delaforge, which can be heard in France and abroad, in French and Italian baroque repertoires.
Anna Reinhold made numerous recordings, notably with Raphaël Pichon and the Pygmalion ensemble (Bach's Hohe Messe), lutenist Thomas Dunford ("Labirinto d'Amore"), Cappella Mediterranea conducted by Leonardo García Alarcón ("Heroines of the Venetian Baroque"), William Christie's Les Arts Florissants (« N'espérez plus, mes yeux », « Bien que l'Amour », « Si vous vouliez un jour »), or the ensemble Il Caravaggio (« Madonna della Grazia »).
For her 2023/2024 season : she will sing the role of Flamel (Fantasio) at the Opéra Comique, the roles of Speranza and Proserpine (L'Orfeo) with the Cappella Mediterranea, the « Airs sérieux et à boire » program with Les Arts Florissants, « La Senna festegiante » with Les Violons du Roy in Quebec, Berlioz's Les Nuits d'été on tour with the ensemble La Parenthèse, and the Danza program with Le Poème Harmonique.
Anna Reinhold has been represented by RSB Artists since 2013.
Avant toute utilisation de cette biographie nous vous remercions d'en demander la dernière mise à jour,
par email
.