Anne Sophie Petit
Soprano
Management: World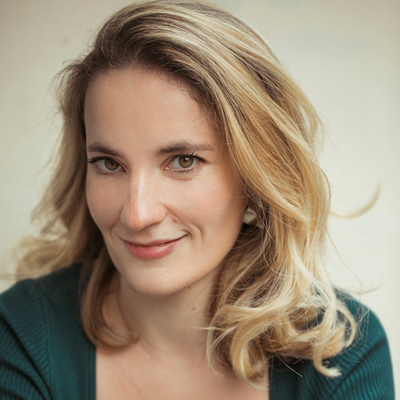 Beautifully agile and with a fresh, even youthful voice.
Emmanuel Deroeux - olyrix.com
Acanthe et Céphise - Théâtre des Champs Elysées 2021
During the 2023/2024 season, soprano Anne Sophie Petit embodies the role of the Queen of the Night (Die Zauberflöte) at the Theatre des Champs Elysées, at the Atelier Lyrique de Tourcoing and at the Operas of Reims, Bordeaux and Compiègne. She also sings the roles of the Fairy (Cendrillon) at the Opera de Lausanne and Yniold (Pelléas et Mélisande) at the Théâtre du Capitole de Toulouse.
After a Master's degree in Pacific cultures obtained in France, French Polynesia and New Zealand, Anne Sophie Petit graduated with a Bachelor and a Master's degree in solo performance at the Lausanne Conservatory of Music in Stephan Macleod's class, and was awarded the Max Jost prize for her excellent recitals.
Young Talent of the Philippe Jaroussky Music Academy in 2019-2020, she is also a recipient of the Royaumont Foundation, and joined the Lyon Opera Studio in 2020. That same year, together with the pianist Marcell Vigh, she won the first prize of the Gustav Mahler lied competition in Geneva. Their duo Nosztalgia was invited to perform at the 2021 Lavaux Classic Festival and at the 2022 Jeunes Talents season in Paris.
She made her debut at the Opéra de Lausanne as Musetta in La Bohème in 2017, and has since sung the Fairy in Pauline Viardot's Cendrillon in 2018 and Angélique in Hervé's operetta Les Chevaliers de la Table Ronde in 2019.
She has performed as a soloist with the Lausanne Chamber Orchestra, the Orchestre de Suisse Romande, the Orchestre de Picardie, the Genève Chamber Orchestra, the Concert de la Loge, Les Ambassadeurs, La Grande Ecurie, Correspondances and Ali Angeli Genève, with conductors such as Leonardo Garcia Alarcon, Arie van Beek, Alexis Kossenko, Frank Beermann, Didier Puntos, Stephan Macleod, Jesus Lopez Cobos, Joshua Weilerstein, Michel Corboz, Nicolas Chalvin, Patrick Marie Aubert and Pierre Dumoussaud.
She suffered several cancellations due to the Covid-19 pandemic, among which the roles of Fire, Princess and Nightingale in L'Enfant et les Sortilèges with the Opéra de Lyon.
She has recently appeared as Yniold in Pelléas et Mélisande at the Opéra de Rouen, as the Queen of the Night in Die Zauberflöte with the Ouverture Opéra in Sion, Miss Silberklang in Der Schauspieldirektor at the Amsterdam Concertgebouw with the Orchestre du Dix-Huitième Siècle, and as the title role in Guy-François Leuenberger's opera Le Petit Chaperon Rouge at the Opéra de Tours
Anne Sophie Petit has been represented by RSB Artists since 2022.
Avant toute utilisation de cette biographie nous vous remercions d'en demander la dernière mise à jour,
par email
.