Antoine Dutaillis
Conductor
Management: World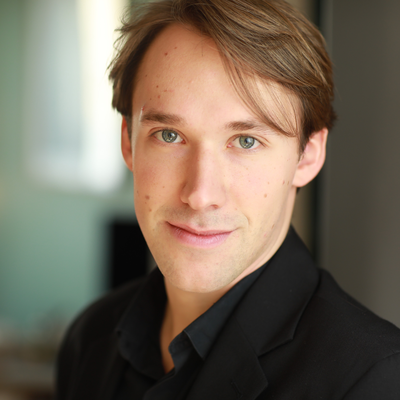 Born in 1996 in Paris, Antoine Dutaillis began his musical studies at a very early age, studying the piano, the guitar and choral singing.
After a scientific baccalaureate, he was admitted at the age of sixteen to the Conservatoire National Supérieur de Musique de Paris (CNSMDP), where he simultaneously studied writing (Jean-François Zygel, Thierry Escaich...) and piano accompaniment (Reiko Hozu, Jean-Frédéric Neuburger).
Already owner of seven Master's degrees at the CNSMDP (Harmony, Counterpoint, Fugue and Forms, Piano Accompaniment, Orchestration, Analysis, Vocal coaching), he obtained a Master's degree in orchestral conducting last spring in Alain Altinoglu's class., where he was admitted in 2017 after having studied with George Pehlivanian and Adrian McDonnell.
Very interested in the operatic repertoire, he also trained as a vocal coach (class of Erika Guiomar).
He has conducted, among others, the Orchestre National de Picardie, the Orchestre National d'Avignon-Provence, the Orchestre National des Pays de la Loire, the Hungarian-Miskolc Symphony Orchestra, the Orchestre des Lauréats du Conservatoire and the Ensemble Intercontemporain.
During numerous Master Classes, he had the opportunity to work with conductors such as Mikko Franck, Bertrand de Billy, Arie Van Beek, Pascal Rophé, Lawrence Foster, Peter Manning, Tito Ceccherini, Ariane Matiakh...
Very concerned with transmission and inclusion, he has taken part in projects to raise young people's awareness of music, notably Le Grand Bal Modern Style at Zenith de Paris, where he conducted the orchestra and a choir of 350 high school students from the Parisian region.
He also conducted the recording of a creation by Thierry Escaich, De la joie dans ce combat, with the soloists of the Paris Opera and a choir from diverse backgrounds.
In 2020, he conducted a concert version of The Magic Flute at the Musée des Beaux-Arts in Valenciennes.
He was a semi-finalist in the Siemens-Hallé International Conducting Competition in Manchester.
That same year, as a pianist, he accompanied a master class of Barbara Hannigan at the Opéra-Comique.
In 2021, he was assistant conductor for Britten's The turn of the screw, conducted by Alexander Briger, directed by Brigitte Jaques, in a co-production of the Philharmonie de Paris.
He also presented a pocket version of Wagner's Tannhäuser at the CNSMDP, which he conducted and interpreted at the piano, surrounded by some fifteen singers and instrumentalists.
At the Philharmonie de Paris, he was assistant conductor to Semyon Bychkov for Mahler's 2th Symphony with the Orchestre de Paris.
In December 2021, he was named "Musician of the Month" by the magazine HVUSoundMovement.
In addition, since 2015, he has been a pianist and arranger for actor-singers (Le Hall de la Chanson and Conservatoire National Supérieur d'Art Dramatique), which has allowed him to develop stage experience.
In April 2022, one of his compositions was premiered at the Opéra de Rennes.
In June 2022 he conducted a concert at the Cité de la Musique - Philharmonie 2, for his Master's degree.
During the 2022-2023 season, he will be assistant conductor to Alexandre Bloch at the Orchestre National de Lille and to Michael Schønwandt at the Orchestre Français des Jeunes.
Avant toute utilisation de cette biographie nous vous remercions d'en demander la dernière mise à jour,
par email
.