Brenda Poupard (W)
Mezzo-soprano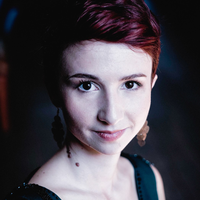 Graduated in 2019 with a Master's degree from the Conservatoire National Supérieur de Musique et de Danse de Paris in the singing class of Chantal Mathias, the 26-year-old mezzo-soprano began her musical training with the violin and practiced orchestral work and then chamber music for almost 15 years. At the same time, she trained in singing at the Maîtrise de Bretagne, before joining the Choeur de l'Opéra de Rennes for a while.
Her supple voice lends itself generously to the repertoire of Lied and melody, which she has made one of her favourite repertoires. She is a laureate of the 2017 International French Melody Competition in Toulouse with pianist Jean-Michel Kim and performs regularly in recital with the latter, as well as with pianist David-Huy Nguyen-Phung. She was also awarded a 2nd Prize at the Concours international de Chant Baroque de Froville, in September 2020.
She has recently appeared in the roles of Sesto (Handel's Giulio Cesare) and Lisetta (Haydn's Il Mondo della Luna) in two co-productions with the CNSMDP and the Philharmonie de Paris, or in the title role of Ravel's L'Enfant et les Sortilèges at the Théâtre d'Herblay; she has also performed with Vincent Dumestre's Le Poème Harmonique in various programs, with the ensemble La Tempête under the direction of Simon-Pierre Bestion and participated in the World Premiere of Isabelle Fraisse's 5th Quartet and Voice, with the Yako Quartet and countertenor Paul-Antoine Bénos, at the Mozart-en-Loire Festival.
Member of the 2019 Singing Academy of the International Festival of Aix-en-Provence, she has notably received the advice of Edith Wiens, Emmanuel Olivier and Raphaël Pichon.
During the 2019/2020 season, she performed a tour of recitals of French melodies in Japan with pianist Jean-Michel Kim, sang the role of the Nymph Iris (Coronis by Sebastián Durón) at the Théâtre de Caen and then at the Limoges and Rouen Operas, or participated with the same ensemble in the CD recording of Lully's Cadmus and Hermione, in the role of L'Amour and Palès.
Noteworthy during the 2020/2021 season: the role of Simotchka (Le Premier Cercle by Gilbert Amy) at the Opéra de Massy.
Photos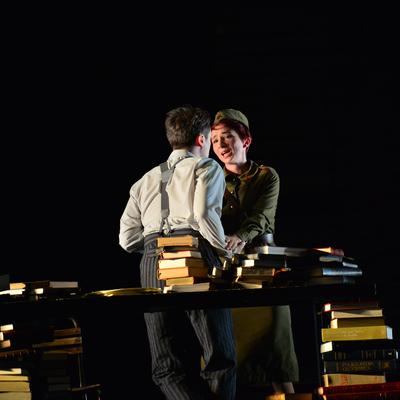 View all photos
Videos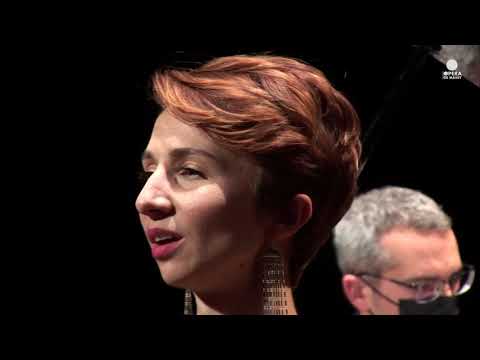 View all videos