Edwin Fardini
Baritone
Représentation: Monde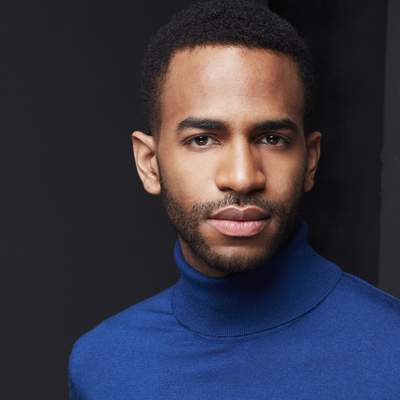 Edwin Fardini impresses with his projection and his class.
Thierry Guyenne - opéramagazine.com
Il Barbiere di Siviglia - Capitole de Toulouse 2022
Most promising Artist 2019 of the ADAMI and graduate of the CNSMD in Paris where he studied singing with Élène Golgevit, the young baritone Edwin Fardini was early offered engagements as a soloist, with prestigious orchestras and institutions.
He has already performed at the Teatro alla Scala in Milan (as Pâris in Gounod's Roméo et Juliette), at the Théâtre de l'Opéra Comique (as Furie/Tisiphone in Hippolyte et Aricie), at the Opéra national de Toulouse (as Schaunard in La bohème and Fiorello in Il Barbiere di Siviglia) and on tour with Opera Zuid (as Mercutio in Roméo et Juliette).
He has appeared in concert with Anne le Bozec, Susan Manoff, Sarah Ristorcelli, Tanguy de Williencourt, the Orchestre de Paris, the Orchestre national d'Île-de-France, the Orchestre de Picardie, the Secession Orchestra, the Consort, and has performed in venues such as the Philharmonie de Paris, the Seine musicale, the Théâtre du Capitole de Toulouse, the Opéra-Comédie de Montpellier, the Grand Salon of the Musée de l'Armée, the Théâtre de l'Athénée, at the Festival Les Athénéennes in Geneva, and at the Festival de Royaumont.
During his training, he had the opportunity to work on the French melodie, Lied and oratorio repertoire with pianists Anne Le Bozec and Susan Manoff, as well as baritone Stephan Genz and mezzo-soprano Janina Baechle; he also took part in the master-classes of Thomas Quasthoff, Bernarda Fink and Regina Werner.
In 2016, he has been both laureate of the Fondation de l'Abbaye de Royaumont and the Daniel and Nina Carasso Foundation, supporting in particular his artistic explorations around Gustav Mahler and won in 2021 the 1st Prize of the Concours des Voix d'Outre-mer.
During the 2017 edition of the Académie du Festival international d'art lyrique d'Aix-en-Provence, he has participated in the Pinocchio Residence and works as a musical cover for the World Premiere of the latest opera by composer Philippe Boesmans and playwright Joël Pommerat.
In 2018 he founded L'Archipel with Mariamielle Lamagat (soprano), Adèle Charvet (mezzo-soprano) and Mathys Lagier (tenor), a variable-geometry ensemble, invited as a "Resident Ensemble" to the Singer-Polignac Foundation in 2018/2019.
Edwin Fardini is represented by RSB Artists since 2018.
Avant toute utilisation de cette biographie nous vous remercions d'en demander la dernière mise à jour,
par email
.