Juliette Mey
Mezzo-soprano
Représentation: Monde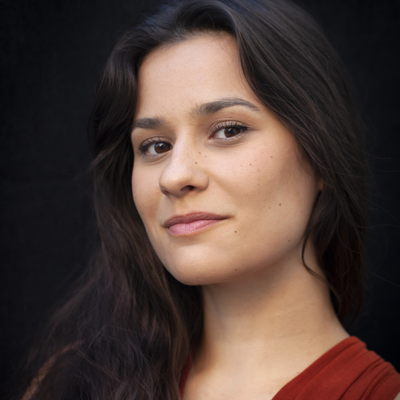 A disconcerting ease and a rare stylistic awareness
Opera Magazine - décembre 2021
A member of the 2022 Génération Opéra's Class, Juliette Mey is a laureate of the Académie du Festival d'Aix and a laureate of the 11th Académie du Jardin des Voix under the direction of William Christie and Paul Agnew's Arts Florissants.
She is currently studying at the CNSMD in Paris, after having been unanimously selected by the jury in February 2021.
She began her lyrical training at the Maîtrise du Conservatoire de Toulouse (directed by Mark Opstad), where she first took vocal technique classes with Léa Pasquel before entering the latter's class at the CRR de Montpellier for a complete singing curriculum up to the DEM, obtained in 2021. She completed this generalist training, being admitted in 2018 to the Pôle Baroque de Toulouse for a 3-year course devoted to French, English, German and Italian music (17th and 18th centuries) with Salomé Haller, Jérome Corréas and Samuel Crowther.
In 2021 she had the opportunity to perfect her skills during a workshop with the great mezzo Jeanne Piland, maestra of her teacher Léa Pasquel; this same year she was a laureate of the Concours Jeunes Espoirs Raymond Duffaut d'Avignon, during which she won 3 prizes: the first prize in her category "Young talent", the prize for the best interpreter of the Italian repertoire, and the audience award.
To be noted for her 2022-2023 season: the title role of La Cenerentola in a "young audience" version of Rossini's opera performed at the Théâtre des Champs-Elysées, then at Rouen Opera house, her Paris Opera debut in a Liszt melody sung during performances of the ballet Mayerling at the Palais Garnier, and concerts with the Orchestre national de Montpellier Occitanie and the musicians of the Auvergne Orchestra.
Juliette Mey is represented by RSB Artists since 2022.
Avant toute utilisation de cette biographie nous vous remercions d'en demander la dernière mise à jour,
par email
.