Stéphanie-Marie Degand (W)
Conductor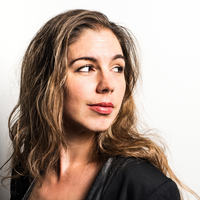 Stéphanie-Marie first studied violin in Caen with Jean-Walter Audoli and Emmanuelle Haim and was admitted to the Conservatoire National Supérieur de Musique et de Danse de Paris (CNSMDP) in 1990 where she studied with Jacques Ghestem. At the Conservatoire she forged her current artistic approach through her studies of extremely diverse repertoire with William Christie, Patrick Bismuth, Christophe Rousset and Christophe Coin; winning four 1st prizes and admission into the Advanced Performer's course.
After finishing her studies at the Conservatoire she established herself as an artist with a diverse career as a soloist and chamber musician, often appearing as a guest artist and in recital. Stéphanie-Marie's dedication and artistic exploration of music is extrememly important to her and has brought much acclaim to her playing in competitions such as the Adami Grand Prix (1995), the Second Prize in the Ferras-Barbizet competition (1997), finalist in the Munich ARD competition (1998), a nomination for the Midem "Révélation Classique" (1998), a nomination for Laureate of the Natexis Foundation (1999) and winner for the Sacem Prize (2002). In 2005 Stéphanie-Marie was nominated "Révélation" as instrumental soloist in the Victoires de la Musique Classique.
Stéphanie-Marie often appears in major European concert halls and festivals with many well known french musicians such as Violaine Cochard (harpsichord), François-Frédéric Guy, Vahan Mardirossian and Vanessa Wagner (piano), Xavier Phillips and Emmanuelle Bertrand (Cello), Antoine Tamestit (viola) and has performed with early music ensembles such as La Chambre Philharmonique (Emmanuel Krivine), The King's Consort (Robert King), Les Siècles (François-Xavier Roth) and Le Parlement de Musique (Martin Gester).
Stéphanie-Marie has a large discography, appearing as a soloist, collaborator and recitalist. Her debut album in 2002 received critical acclaim ('ffff' de Télérama) and contained a wide offering of repertoire from Biber to Tanguy (Intrada). Stéphanie-Marie has since recorded two concertos by the Chevalier de St George (Assai) and Haydn's Concerto for Violin and Organ with Olivier Vernet (Ligia).
Stéphanie-Marie has many other recordings, in 2006 she recorded Mozart's "Duos for Violin and Viola" with Pierre Frank (Ligia) and G. F. Handel "German Arias for Soprano and Violin" with Carolyn Sampson and the King's Consort (Hyperion). In 2008, F. Schuman "Violin Sonatas and Romances" with Olivier Payrebrue (Ligia). In 2009, a recital dedicated to Théodore Dubois with Laurent Martin (Ligia 2009). And in 2013 she appeared on a recital disk of Mozart - Dulphy works with Violaine Cochard, harpsichord (February) and also had a highly acclaimed recording of Tchaikovsky's Violin Concerto with Vahan Mardirossian conducting in December.
Since 2007 Stéphanie-Marie has been the assistant director of Le Concert d'Astrée, an ensemble that she co-founded with Emmanuelle Haim in 2000 and regularly directs it the ensemble's instrumental concerts. She also conducts the Liège Philharmonic Orchestra, The Atlantis Youth Orchestra and the Dijon Bourgogne Youth Orchestra and has taught conducting at the Caen Conservatiore since 2007.
Having studied orchestral conducting wiht David Reiland, she was an assistant conductor in a joint production of the opera Mitridate by W.A. Mozart with the CNSMDP and the Cité de la musique.
She was appointed as an instructor at the CNSMDP as of 2014.
Stéphanie-Marie performs on her Italian violins (Catenari, 1710 and Gennaro Gagliano, 1756).
Photos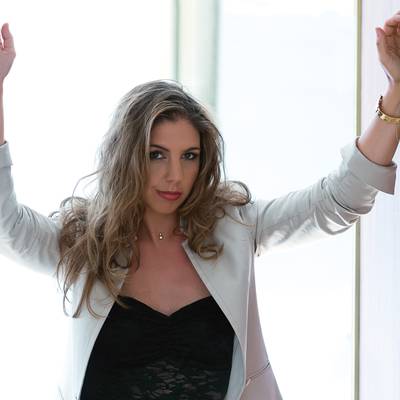 View all photos
Videos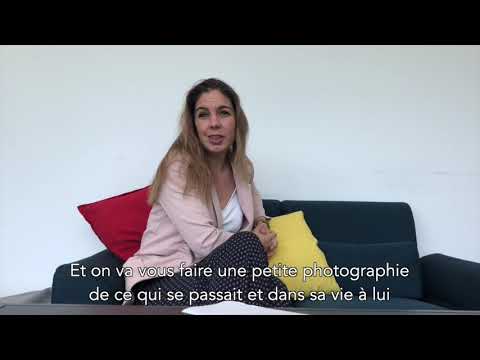 View all videos