William Shelton
Counter-tenor
Représentation: Monde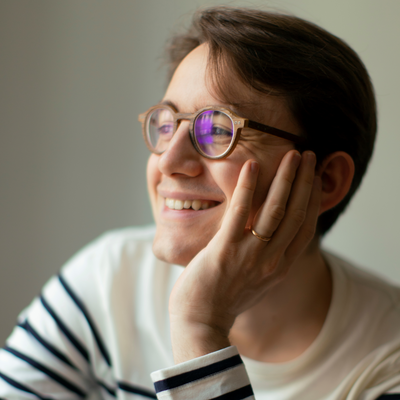 Une voix d'une présence rare, parfaitement incarnée, mastodonte de musicalité et de maturité
Camille De Rijck - forumopera.com
Concours Corneille 2021
William Shelton is a french/british countertenor. After receiving his diplomas in horn, organ and singing (with highest honours) at the Besançon and Dijon conservatoires, he moved to Paris in 2015 and gradually established himself in many french ensembles such as Les Cris de Paris (Geoffroy Jourdain), La Compagnie La Tempête (Simon-Pierre Bestion), Les Arts Florissants (William Christie & Paul Agnew), Pygmalion (Raphaël Pichon), La Fenice (Jean Tubéry), Ensemble Alia Mens (Olivier Spilmont), Ensemble Correspondances (Sébastien Daucé), Les Musiciens de Saint-Julien (François Lazarevitch), Les Voix Animées (Luc Coadou) but also abroad at Vox Luminis (Lionel Meunier), Collegium Vocale Gent (Philippe Herreweghe), Scherzi Musicali (Nicolas Achten), Balthasar Neumann Ensemble & Chor (Thomas Hengelbrock), La Cetra (Andrea Marcon), La Capella Reial de Cataluña (Jordi Savall) and Gli Angeli (Stephan MacLeod).
In 2017 he was one of the first members of the "Académie Philippe Jaroussky", and in 2018 he joined Opera Fuoco, a young artist opera company founded and conducted by David Stern.
He won several awards in international competitions : the « Young Artist Award » at the singing competition for baroque opera "Pietro Antonio Cesti" in Innsbruck, the 2nd Prize at the "Concours de chant baroque de Froville", the 1st Prize at the Boulder Bach Festival « World Bach Competition », the Audience Award and the « Jeunes Talents » Award at the "Concours Corneille" in Rouen, with Andreas Scholl as chairman.th Prix au concours de chant baroque de Froville, le 1st Prix au « World Bach Competition » du Boulder Bach Festival, le Prix du Public et le Prix de l'association « Jeunes Talents » au concours Corneille à Rouen, présidé par Andreas Scholl.
Passionate about chamber music, he and his childhood friend Bastien Dollinger created a piano-voice duo and they both won the "Prix de l'Opéra Grand Avignon" at the "Concours de mélodies de Gordes" with Sophie Koch as chairwoman. They were subsequently invited for their first recital in Avignon , and at the Petit Palais in Paris.
On stage he has been Messagiera in Euridice by Caccini with Scherzi Musicali in Bruxelles and Timisoara (Romania), Arsamene in Serse by Handel with the mezzo-soprano Adèle Charvet as the title role with Opera Fuoco in China (Beijing, Shen-Zhen et Nanjing) and Apollo in Locke's Psyche with Ensemble Correspondances (Opéra de Versailles, Caen and Théâtre d'Hardelot).
William feels especially at home in Johann Sebastian Bach's cantatas and oratorios (Johannespassion, Matthäuspassion, H-moll messe, Magnificat, Weihnachtsoratorium) and has appeared as soloist with Raphaël Pichon, Paul Agnew, William Christie, Olivier Spilmont, Jean Tubéry, Stephan MacLeod, Valentin Tournet, Philippe Herreweghe, Bart Van Reyn, Jordi Savall and Thomas Hengelbrock.
He has been part of Masterclasses with Hans Jörg Mammel, Jan Kobow, Michel Laplénie, Isabelle Druet, Robert Expert, Regina Werner, Sara Mingardo, Felicity Lott, Margot Modier, Marijana Mijanovic, Mickaël Mardayer, Philippe Jaroussky and Stéphane Degout.
Between 2021 and 2024, William will be artist in residence at the Queen Elisabeth Music Chapel with Sophie Koch and José Van Dam.
William Shelton is represented by RSB Artists since 2022.
Avant toute utilisation de cette biographie nous vous remercions d'en demander la dernière mise à jour,
par email
.