William Shelton
Counter-tenor
Management: World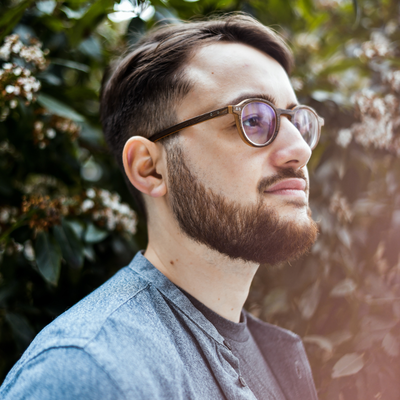 A warm sounding voice, with a rare purity of emission, always at the service of the text and its music.
Yvan Beuvard - forumopera.com
Festival Radio-France de Montpellier 2022
The Franco-British countertenor William Shelton, a renowned interpreter of Bach, will perform in 2023-2024 in France and Europe under the baton of Raphaël Pichon (Pygmalion), Philippe Herreweghe (Collegium Vocale Gent), Reinoud Van Mechelen (A Nocte Temporis), Olivier Spilmont (Alia Mens), Stephan Macleod (Gli Angeli), Alexis Kossenko (Les Ambassadeurs) and Elina Albach (Continuum).
Other programmes this season will take him on the road alongside Jordi Savall (La Capella Reial de Catalunya), Thomas Hengelbrock (Balthasar Neumann Ensemble), Frank Markowitsch (Freiburger Bachchor), Vincent Dumestre (Le Poème Harmonique), Bernhard Reichel (Musica Getutscht) and Lionel Meunier (Vox Luminis).
In a completely different repertoire, he will again sing the role of the President in Carmen Case at the Théâtre du Luxembourg and at the Opéra de Bordeaux.
For several years now, William Shelton has been a regular guest soloist with French ensembles such as Pygmalion, Les Ambassadeurs, Alia Mens, L'Escadron volant de la Reine, le Caravansérail, but also abroad : Vox Luminis, Collegium Vocale Gent, Balthasar Neumann Ensemble & Chor, La Cetra Barockorchester Basel, La Capella Reial de Catalunya, Musica Getutscht, A Nocte Temporis, and Gli Angeli.
On stage, he created the role of the President in the show Carmen Case, by the composer Diana Soh and based on Bizet's opera, Messaggiera (Euridice by Caccini) with Scherzi Musicali in Brussels and Timisoara (Romania), Arsamene (Händel's Serse) with Opera Fuoco in China (Beijing, Shen-Zhen and Nanjing) and Apollo (Locke's Psyche) with Ensemble Correspondances (Opéra de Versailles, Caen and Théâtre d'Hardelot).
As a keen chamber musician, he and his friend Bastien Dollinger formed the Duo Aulne, which won the Prix de l'Opéra Grand Avignon at the Concours de mélodie de Gordes. They were subsequently invited to give recitals at Avignon Opera as part of the Apér'Opéra series, and as part of the "Jeunes Talents" programme at the Petit Palais in Paris. This season, in the company of the theorbist Léo Brunet and the gambist Salomé Gasselin, he will perform "Une Vénitienne à Paris", a program based on the remarkable life of the composer Antonia Bembo, before recording it for Oktav Records.
He has been an Artist in residence at the Queen Elisabeth Music Chapel since 2021 and has had the opportunity to receive guidance from Sophie Koch, José Van Dam, and Stéphane Degout; William Shelton was previously a member of the first cast of young singers at the Académie Philippe Jaroussky in 2017.
He is the winner of several international competitions: "Young Artist Award" at the Cesti Baroque Opera Competition in Innsbruck, 2nd Prize at the Froville Baroque Singing Competition, 1st Prize at the Boulder Bach Festival's "World Bach Competition", Audience Prize and "Jeunes Talents" Prize at the Corneille Competition in Rouen (Andreas Scholl as chairman).
William Shelton is represented by RSB Artists since 2022.
Avant toute utilisation de cette biographie nous vous remercions d'en demander la dernière mise à jour,
par email
.