O Liebe ... O Lieder !
Concerts and Recitals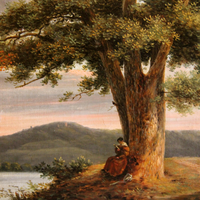 This recital puts into perspective the splendour of Brahms' Quartets for voice and piano with a selection of Lieder by Schumann, Mahler, Strauss, Wolf and Korngold.
The poetic and musical constellation thus created deliberately echoes the Diechterliebe Lieder cycle "The Loves of the Poet", which can be considered as the romantic emblem of the amorous interiority.
Indeed, the Schumanian Dichterliebe offers the canvas of an eternal cycle: exaltation of nascent love, fusional love, progressive disenchantment and dissolution of the dream with all its gradations, from simple nostalgia to post-romantic darkness.
This programme of vocal quartets, duets and solos, all accompanied on the piano is also soberly set in space.

Duration of the show: about 1h30
Download the presentation of O Liebe ... O Lieder !

Please request last version before any use.
Do not modify without authoriation.